The Skoltech Student Information System (SIS) is a system for managing student data and storing education-related information.
The purpose of SIS is:
to register students to courses and projects,
to approve or reject these enrollments,
to document grading, transcripts, assessment scores, etc.,
to track the list of courses and projects taken by the student throughout their study at Skoltech.
SIS also serves as a reference for resources available to the student as well as templates and instructions for common requests, such as student enrollment certificates or grade reports.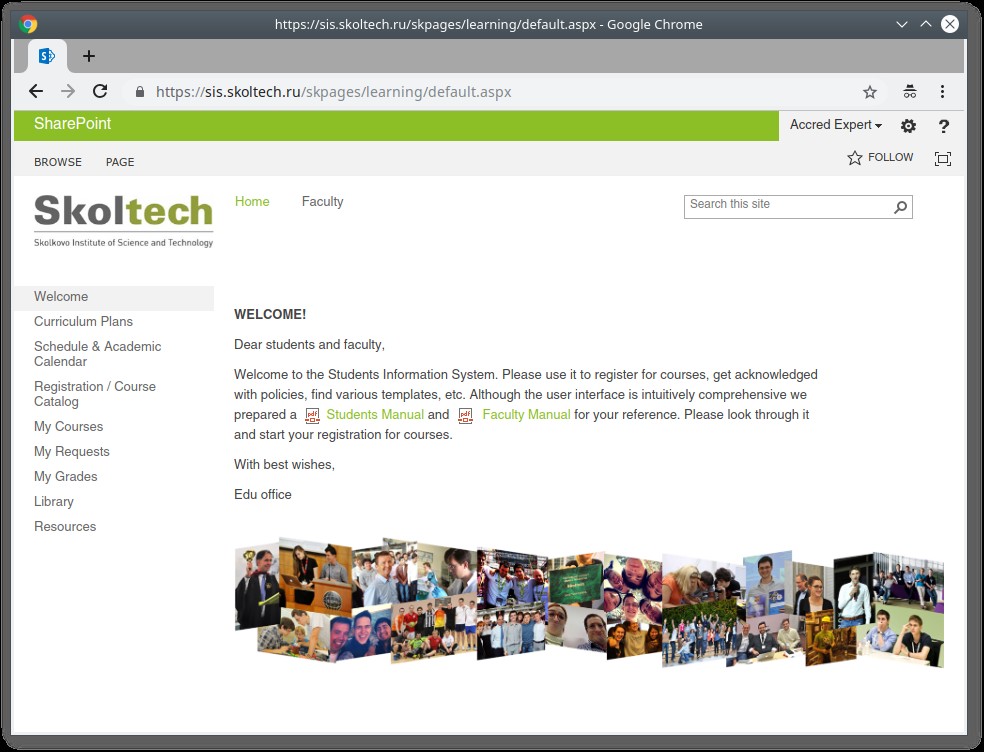 SIS is available at: http://sis.skoltech.ru