Professor Kelvin Willoughby of the Center for Entrepreneurship and Innovation attended the 79th Annual Meeting of the Academy of Management in Boston last week (August 9-13), representing Skoltech. The Academy of Management Annual Meeting is one of the largest gatherings of academia representing all fields of management, whether it is leadership management, human resource management, entrepreneurship management, technology management or intellectual property management and so on.
With 10,000 participants at this year's annual meeting, the Academy of Management is the "go-to" event for educational institutions seeking out new employees or for those individual specialists searching for new jobs.
Professor Willoughby attended for three reasons: to present a paper with one of his PhD students, Anja Tekic, to engage in dialogue with the management community and, most importantly, to find potential candidates for the four open faculty positions at the CEI.
So why the new drive to expand the CEI faculty? As Skoltech's international standing has increased over the years, so too has its student body and the need for new specialists. Skoltech's mission is built upon the idea of teaching students the elements of innovation & entrepreneurship fused with academic excellence in deep science and engineering, the ultimate goal being to translate research and development into products suitable for market demand, commercialization and the founding of new startup companies. This is what differentiates Skoltech from other universities in Russia as well as abroad.
The CEI provides services to all of the CREIs in teaching key skills in entrepreneurship and innovation, facilitating translational research (research with potential for practical application), facilitating the commercialization of new technology, helping create new startups, and facilitating the management of intellectual property — such as patents, copyright or trade secrets — for licensing to startups or established corporations. There are currently two academic experts (Professor Willoughby and Assistant Professor Zeljko Tekic) working at the CEI who can offer these services to the Skoltech student body. Professor Willoughby's aim in seeking out four new faculty members – two visiting faculty members and two tenure track assistant professors – is to expand the CEI's ability to meet the demands of the student body, and to conduct high quality and useful academic research on technological innovation and entrepreneurship. 
With over fifty applications expressing serious interest, Professor Willoughby conducted more than a dozen preliminary interviews. This is a crucial step for Skoltech, because the number of faculty at the CEI, which represents one of the key ideas of the Skoltech mission, determines the institute's ability to fulfill its unique innovation-oriented mission.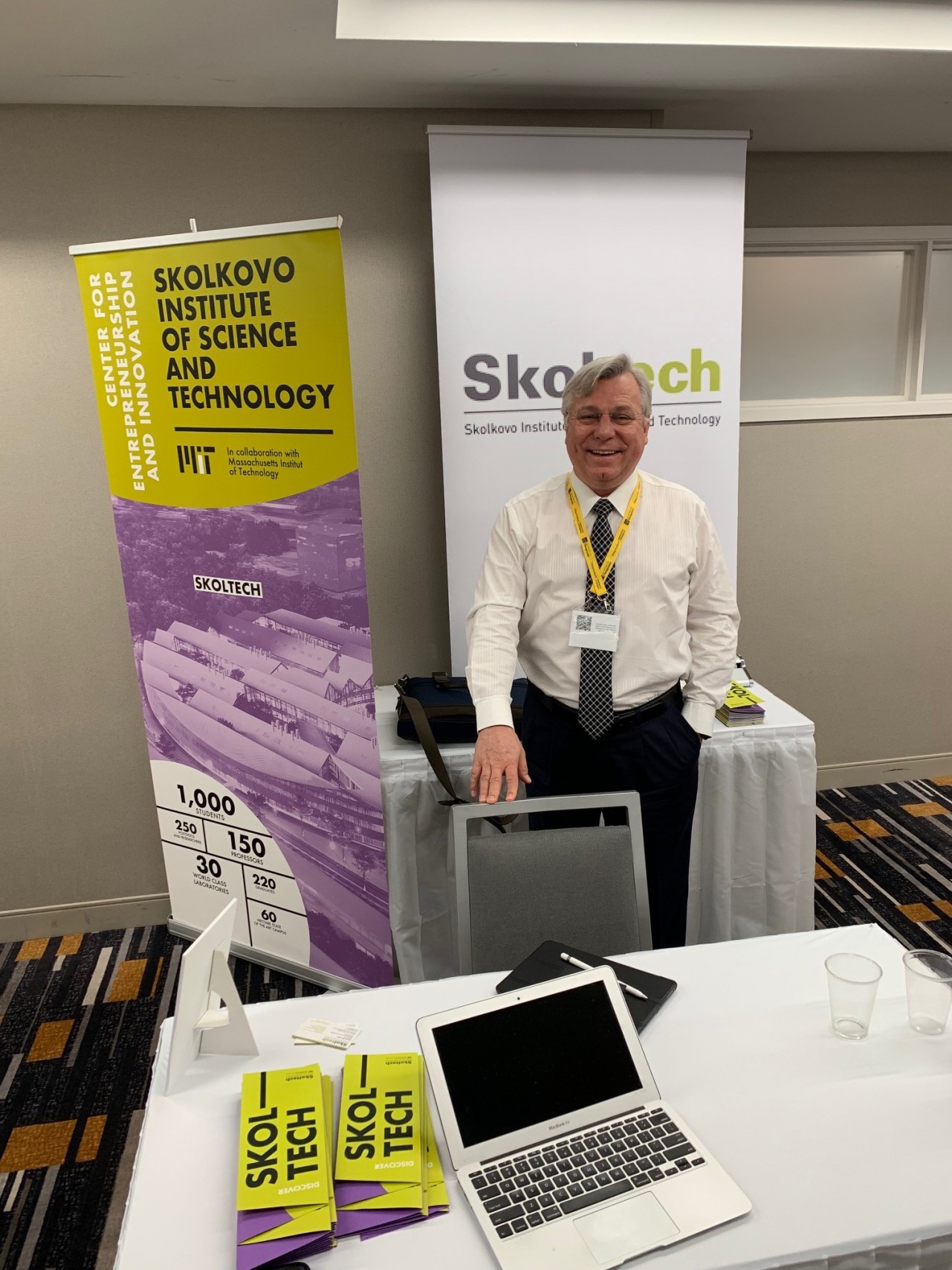 Contact information:
Skoltech Communications
+7 (495) 280 14 81