Language: Russian
Skoltech at Technopark is a series of science education lectures hosted by the Skolkovo Technopark Lecture Center. Created jointly with the Skolkovo Institute of Science and Technology, the lectures focus on world-changing science, technology, innovation and business topics presented by Skoltech faculty and researchers at the country's best Technopark.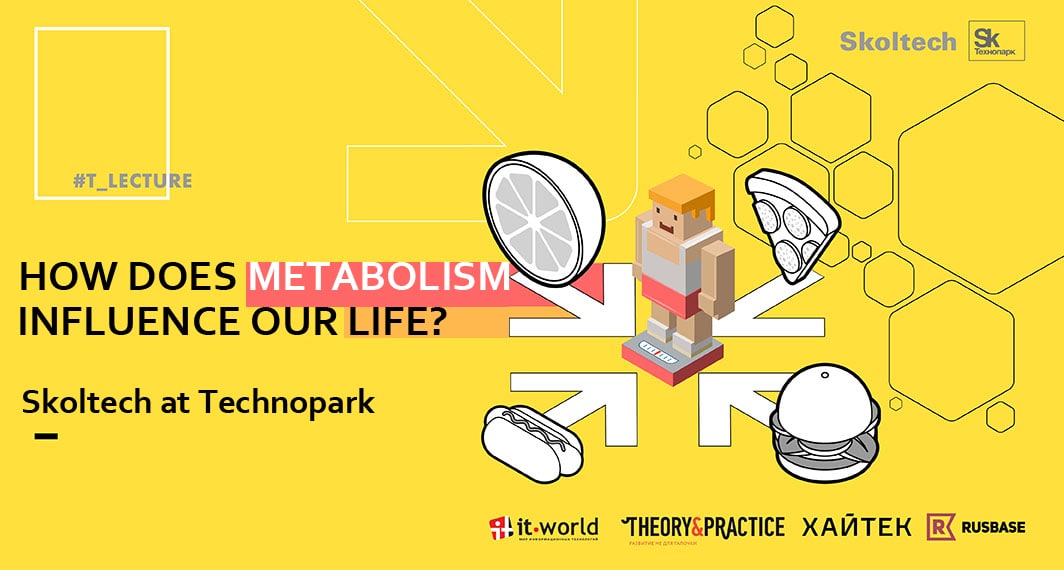 In the lead-up to the New Year, find out more about how food impacts our life and what a physiological process looks like at molecular level.
How do various substances make their way into our system and how do they change once there? Where and how does metabolism occur?
Nowadays, mass spectrometry ranks first among advanced methods that help understand molecular compositions and processes. What is unique about mass spectrometry? Is it more accurate than blood or urine tests? What is mass spectrometry imaging and how does it help study metabolism in new drugs? What are the capabilities and strengths of Skoltech's state-of-the-art labs and other similar facilitites? What are the prospects of creating an innovative medical center equipped with hi-end mass spectrometers?
Join the lecture to find out how a single drop of blood can help detect a disease at an early stage, what dry blood spots are, how to get tested for unhealthy habits by mail and check the quality of water, food and environment by analyzing molecular compositions.
Sergey Osipenko is a PhD student at the Skoltech Mass Spectrometry Laboratory. Until 2019, he worked as a leading research scientist at ChemRar's Preclinical Research Department.