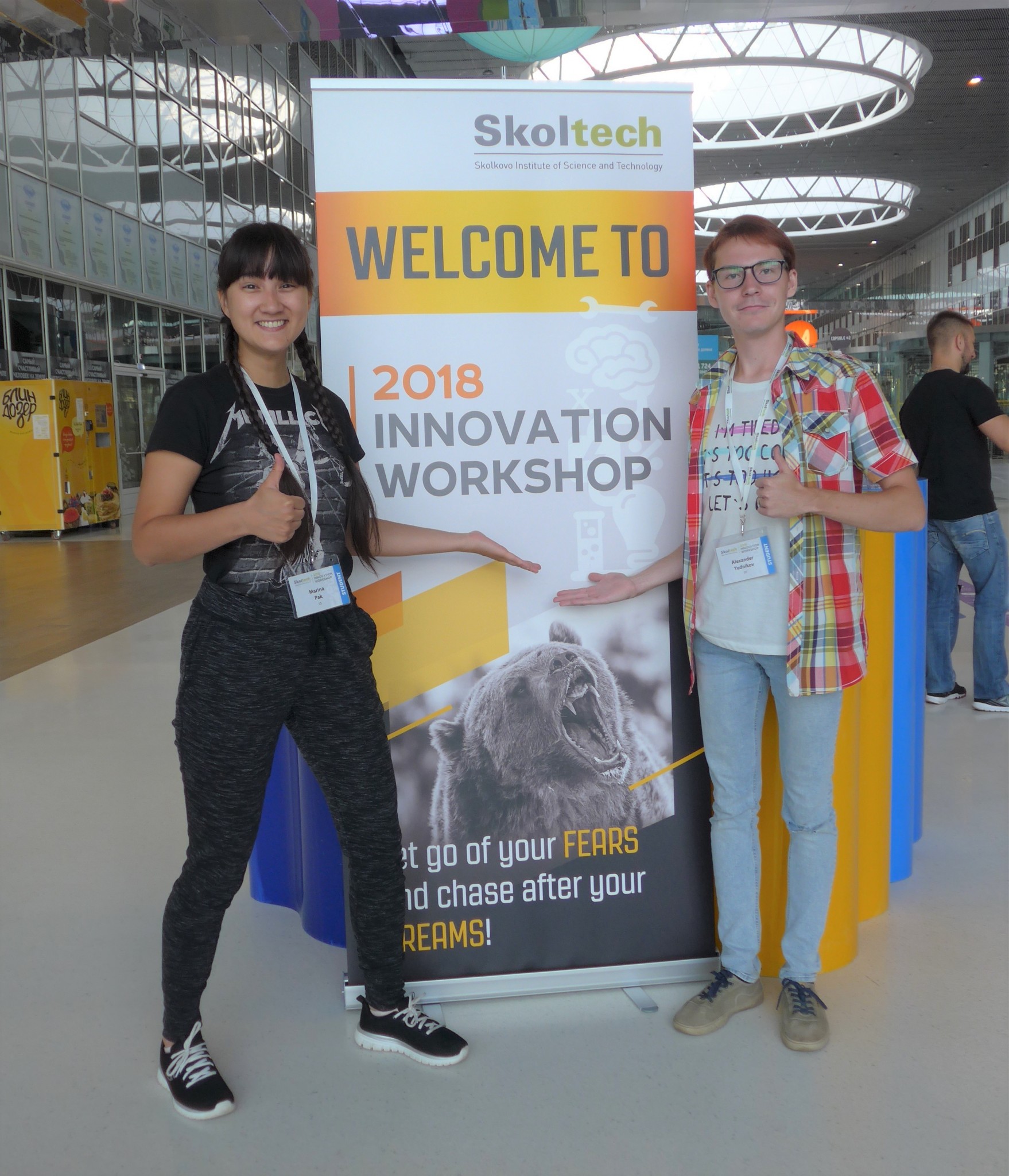 As the second week of Skoltech's 2018 Innovation Workshop wraps up, two incoming master's students shared their thoughts about the month-long exercise and their initial impressions of the institute.
Marina Pak is a graduate of Far Eastern Federal University in Vladivostok with a bachelor's degree in chemistry. She is enrolled in a joint Life Sciences and Biotechnology program between Skoltech and her undergraduate alma mater– she will spend her first year at Skoltech and her second year in Vladivostok, but will return to Moscow to defend her degree. Alexander Yudnikov is starting his master's program in Information Science and Technology at Skoltech; he finished his bachelor's degree in Physical and Technical Informatics at Novosibirsk State University.
"What makes Innovation Workshop so unique is an opportunity to learn from Skoltech professors and faculty who have worked with – and are advisors to – some of the world's top companies and organizations," says Pak. "It's a very rewarding experience."
The Innovation Workshop's structure, and the various challenges posed to students, also adds to the excitement. "For example, the 'elevator pitch' exercise required us to make presentations quickly and concisely; experiencing this creative process was very stimulating," she added.
The students also discussed how the workshop's routine, including the so-called "Glue Lectures," helps them progress through their daily activities. "With these two lectures per day, we highlight our goals in the morning, and we go over our results in the evening," explained Yudnikov. "This helps us develop our teamwork as well as time management skills, which are especially important as we begin working on our real Innovation Workshop projects."
More details on the 2018 Innovation Workshop are available in the previous stories:
Contact information:
Skoltech Communications
+7 (495) 280 14 81