Deputy Mayor of Moscow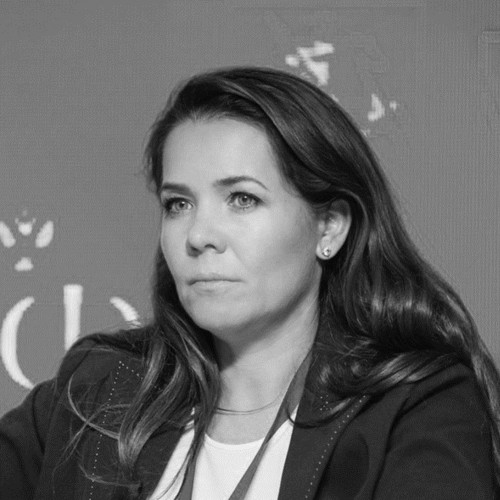 Anastasia Rakova was born on February 8, 1976 in the city of Khanty-Mansiysk.
She graduated from Tyumen State University with a degree in Law, later in Finance and Credit.
Sha started professional career as a specialist in the Office of  the Duma of the Khanty-Mansiysk Autonomous region, where held the position of Head of the Office of Legal Expertise of Draft Laws on Constitutional Legislation, Administrative Management and Administrative Legislation.
In the period 2021 - 2008, she held the positions of First Assistant to the Governor of the Tyumen Region, Head of the Office of the Governor of the Tyumen Region, Deputy Head of the Secretariat of the Head of the Presidential Administration of the Russian Federation.
In February 2009, she was included in the "First hundred" reserve of management under the patronage of the President of the Russian Federation.
In 2009, she was appointed Deputy Head of the RF Government Administration.
Since 2010 he has been working in the Moscow government, where he is currently the Deputy Mayor of Moscow for Social Development.
She oversees Department of Healthcare, Department of Labor and Social Protection of the Population, Department of Education, centers of public services "My Documents", Civil Registry Office, Committee for Public Services, the Committee of Veterinary Medicine and the Main Archive Department.
See also