The final week of Skoltech's month-long Innovation Workshop begins today, marking the countdown to final presentations of the innovative projects being prepared by the institute's master's students.
With these preparations, the team of international mentors – invited by Skoltech's Center for Entrepreneurship and Innovation – are sharing their thoughts about the workshop and how it can benefit students in their professional and academic lives.
Ben-Gurion University of the Negev; Yozma Consulting
Yosef Shavit serves as Director of Bengis Center for Entrepreneurship and Innovation at Ben-Gurion University, the first entrepreneurship-focused center in an academic institution in Israel. There he leads several technology hubs and two international competitions for students and supports hundreds of entrepreneurs and startups. Shavit also founded a business consultancy firm, working with startups as well as multinational corporations and foreign investors.
As an Israeli, Shavit is used to working and communicating with Russians. There was a huge immigration wave in the 1990s that saw nearly one million Russian nationals move to Israel, who, he believes, brought a very strong entrepreneurial culture into his country. Shavit sees a similar spirit in Skoltech's students: "Although they haven't yet gained extensive experience, it seems they are very interested in innovation, so I think this program can give them some of necessary tools. Even if they won't become entrepreneurs, they can become better researchers and better engineers."
Norbert Wolf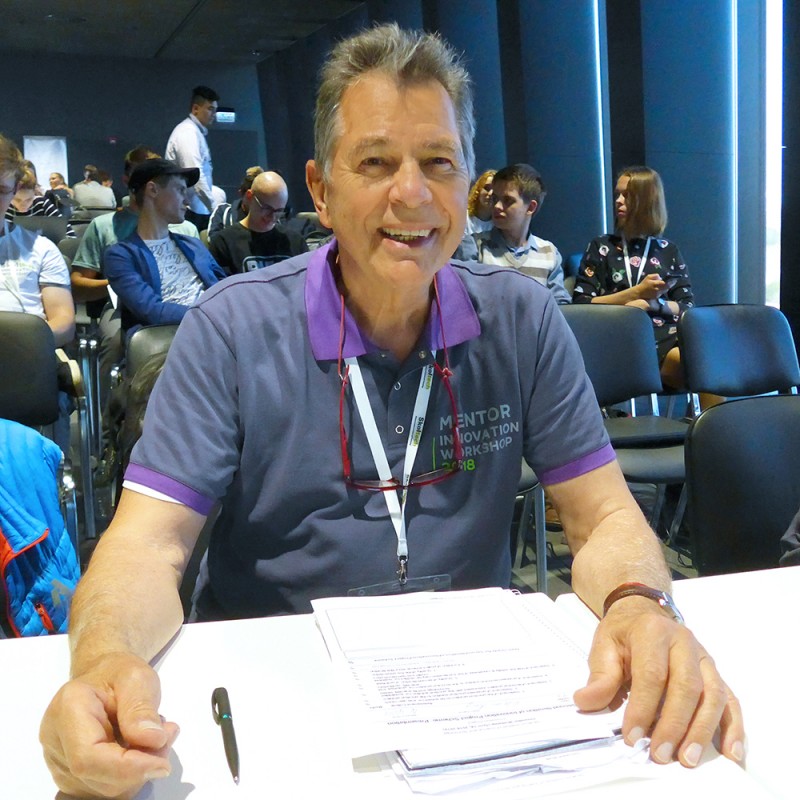 METAVIEW; Wolf-Track-International
Norbert Wolf serves as a member of the board and Security Chief of the Swiss company METAVIEW. He also established his own consulting company, Wolf-Track-International, where he is the Managing Director. He also teaches at the University of Bremen, where he is a member of the board. Starting his career in the German police force, he then became the head of security for Siemens AG Worldwide, working on strategy, analysis, investigation and operations for any of the company's security concerns and initiatives.
Mentoring students at the 2018 Innovation Workshop is not the first time Wolf visited Russia; while at Siemens, he worked on security issues all over the world, including Russia, during the 1990s. He hopes he can motivate Skoltech students to be good team workers, work hard and enjoy what they do. "Start networking now and build-up your network – you will need it throughout your career," he explains. "Work hard; you will not achieve your goals otherwise. And build trust in your teams – then success will follow."
Edyoo Technologies
A startup entrepreneur and investor, Rakshit Kejriwal founded his own company, Edyoo, an online marketplace for parents of children between 4 to 18 years of age, for education and development related products and services, where he serves as CEO. He also mentors startup founders on fundraising and creating successful business models. Prior to this, Kejriwal worked as an investment banker, as well as a mergers and acquisitions consultant in the United States and the Middle East.
Kejriwal praises the Innovation Workshop for inviting international mentors, noting that not every university can bring specialists from all over the world, which will give Skoltech students an advantage. The workshop, he believes, "can provide students a good insight into how to work in startups and how business operates. Many of the students already have strong engineering or scientific backgrounds, so this program will teach them business skills as well."
Read the other Innovation Workshop for additional information on the month-long Skoltech Innovation Workshop:
Contact information:
Skoltech Communications
+7 (495) 280 14 81