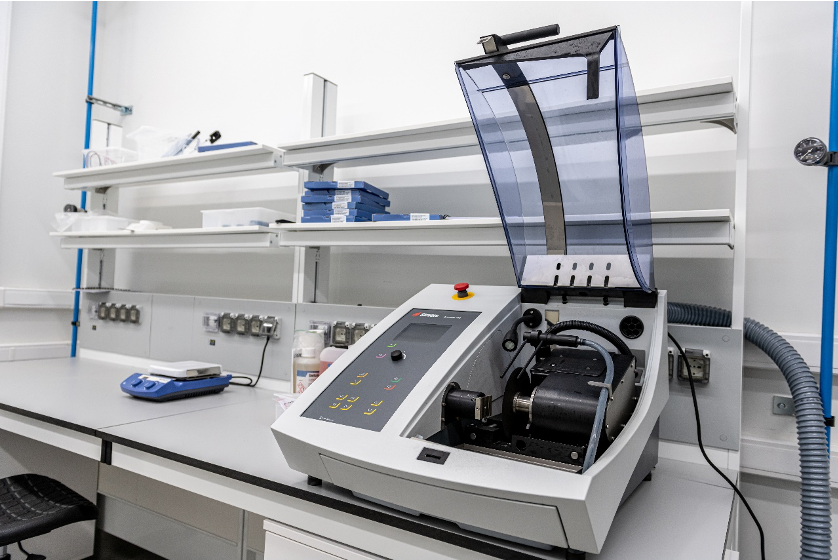 Automatic cutting machine Accutom-100
Accutom-100 automatic high-precision cutting machine is designed for high-precision cutting and grinding of samples. The Accutom-100 is controlled through an intuitive user interface, which ensures high productivity. The Accutom-100 automatic cutting machine is equipped with a wide range of sample holders (holder for long samples, holder for round and square samples, holder for non-standard samples, holder for small samples) and is equipped with cutting discs to work with various materials, from soft to hard.
Production year, manufacturer, country of manufacture: 2019, Struers, Denmark
Technical characteristics:
Maximum sample size – 250×150×100 mm3
Disc rotation speed – 300-5000 rpm
Disc feed rate – 0.005-3.000 mm / s
Hardness of processed materials – HV 30-400, HV 200-500, HV 500-800, HV> 800
4 sample holders (round cylindrical samples clamp maximum diameter 10 mm, for filling clamp maximum diameter 40 mm, for small samples clamp maximum diameter 15 mm, for irregularly shaped clamps minimum thickness 10 mm.